Paul Unsure About Hand, But Sure Suns Can Manage If He's Out
NBA
BRIAN MAHONEY AP Basketball Writer
Originally Published: February 19, 2022 10:28 p.m.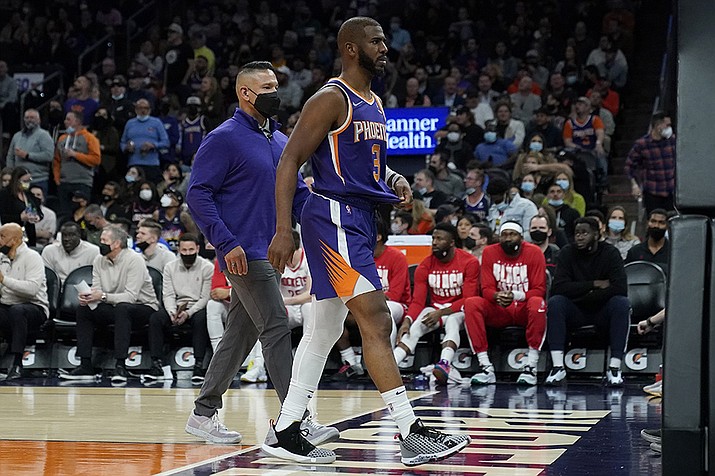 Phoenix Suns guard Chris Paul (3) leaves the game after being ejected against the Houston Rockets during the second half of an NBA basketball game Wednesday, Feb. 16, 2022, in Phoenix. The Suns won 124-121. (Matt York/AP)
To view this content you must be logged in as a subscriber
Already have a digital account?
Pricing
Unlimited Digital Access

E-Editions

Special Sections

Lifestyle Magazines

TV Listings

4 Weeks
Unlimited Digital Access

E-Editions

Special Sections

Lifestyle Magazines

TV Listings

1 Year
Unlimited Digital Access

E-Editions

Special Sections

Lifestyle Magazines

TV Listings

24 Hours
Plans include website access, e-edition, and exclusive online extras

Print and Digital combo plans also available

Already a print subscriber?

'; console.log(foo);