Charley Taylor, Washington Hall Of Fame Receiver, Dies At 80
NFL
Originally Published: February 19, 2022 10:35 p.m.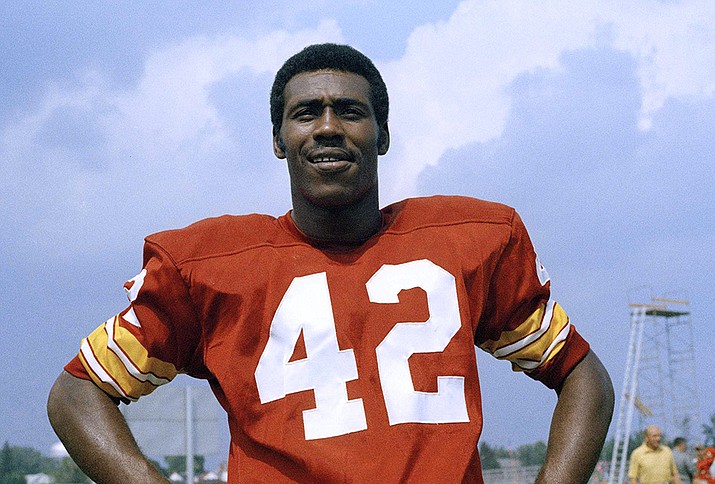 Charley Taylor, wide receiver for the Washington Redskins, poses for a photo, date and location not known. Taylor, the Hall of Fame receiver who ended his 13-season career with Washington as the NFL's career receptions leader, died Saturday, Feb. 19, 2022. He was 80. The Commanders said Taylor died at an assisted-living facility in Northern Virginia. The cause of death wasn't announced. (AP Photo, File)
To view this content you must be logged in as a subscriber
Already have a digital account?
Pricing
Unlimited Digital Access

E-Editions

Special Sections

Lifestyle Magazines

TV Listings

4 Weeks
Unlimited Digital Access

E-Editions

Special Sections

Lifestyle Magazines

TV Listings

1 Year
Unlimited Digital Access

E-Editions

Special Sections

Lifestyle Magazines

TV Listings

24 Hours
Plans include website access, e-edition, and exclusive online extras

Print and Digital combo plans also available

Already a print subscriber?

'; console.log(foo);