Anniversary: Doug And Diane Ronning To Celebrate 55 Years
Originally Published: September 18, 2021 8:56 p.m.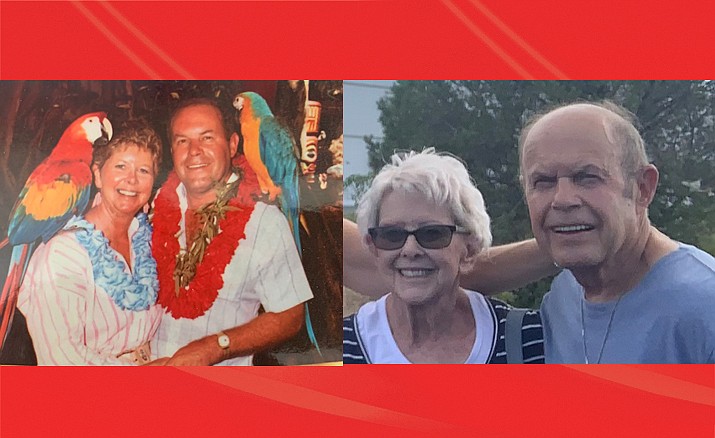 Doug and Diane Ronning were married on Oct. 3, 1966 in Marysville, WA. They graduated from Marysville High School. Doug retired as Fire Chief of Marysville Fire District and Diane from Marysville School District. They have 3 children, Todd, Dodee and Brenda, and four grandchildren, Christopher, Jordyne, Chandler & Keilah and Taylor. They have lived in Prescott Valley since 1996. The couple is shown then and now. (Courtesy photos)
To view this content you must be logged in as a subscriber
Already have a digital account?
Pricing
Unlimited Digital Access

E-Editions

Special Sections

Lifestyle Magazines

TV Listings

4 Weeks
Unlimited Digital Access

E-Editions

Special Sections

Lifestyle Magazines

TV Listings

1 Year
Unlimited Digital Access

E-Editions

Special Sections

Lifestyle Magazines

TV Listings

24 Hours
Plans include website access, e-edition, and exclusive online extras

Print and Digital combo plans also available

Already a print subscriber?

'; console.log(foo);