Wedding: Julia Bedard Weds William Quirion
Originally Published: November 20, 2021 6 p.m.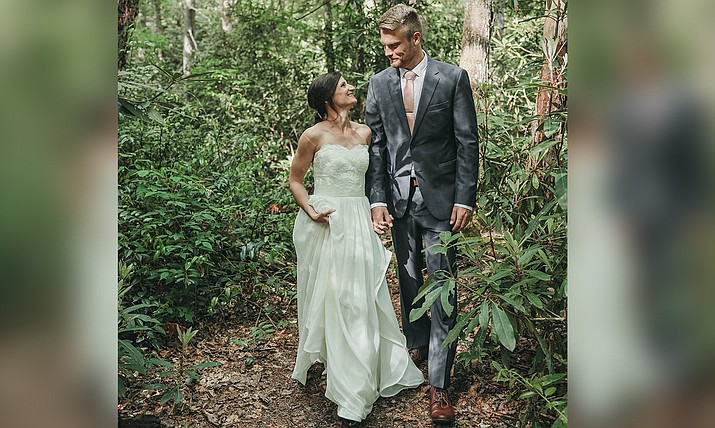 Julia Bedard, of Greenville South Carolina, formerly of Prescott, and daughter of Linda Bedard Albert and Ray Bedard of Prescott, was married to William Quirion, son of Ed and Arlene Quirion of Gardiner Maine, 6 p.m. Saturday, May 29, 2021 in an outdoor garden venue in Cashiers, North Carolina. The bride is a 2009 graduate of Prescott High School and a 2017 graduate of the University of Arizona Medical School in Phoenix. She is chief orthopedic resident at Greenville Health Services in Greenville, South Carolina. The groom is a graduate of Liberty University and Liberty University School of Law. He is a partner in AVP Law in Greenville, South Carolina. The couple will be moving to Nashville in 2022 for Julia to complete Fellowship training in Orthopedic Oncology. (Courtesy photo)
To view this content you must be logged in as a subscriber
Already have a digital account?
Pricing
Unlimited Digital Access

E-Editions

Special Sections

Lifestyle Magazines

TV Listings

4 Weeks
Unlimited Digital Access

E-Editions

Special Sections

Lifestyle Magazines

TV Listings

1 Year
Unlimited Digital Access

E-Editions

Special Sections

Lifestyle Magazines

TV Listings

24 Hours
Plans include website access, e-edition, and exclusive online extras

Print and Digital combo plans also available

Already a print subscriber?

'; console.log(foo);