The public is welcome to attend an upcoming candlelight vigil to honor the many lives lost to drug-related deaths.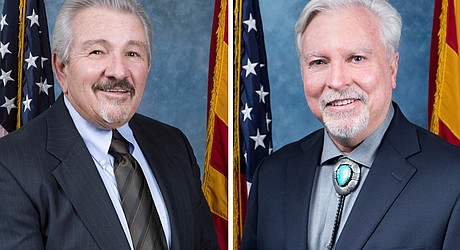 Quickly and unanimously, the Yavapai County Board of Supervisors on Dec. 5 nominated and elected Vice Chair Randy Garrison to serve as chair and Supervisor Craig Brown to serve as vice chair in 2019.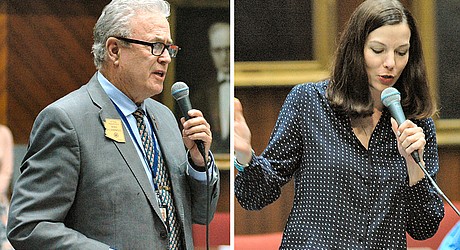 Calling its enactment "sneaky,'' a veteran lawmaker wants to repeal a new $32-a-vehicle fee on every car, truck, motorcycle and trailer that is being used to balance the state budget.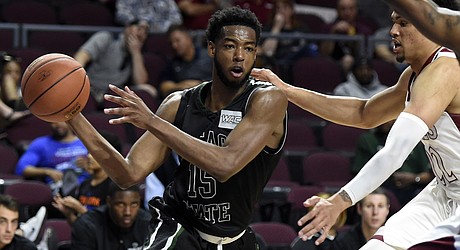 PRESCOTT VALLEY — Seeking more help on the wing, Northern Arizona acquired guard-forward Trayvon Palmer from the available player pool, the club announced Monday afternoon.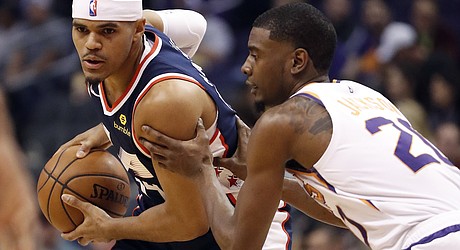 PHOENIX — Tobias Harris scored 33 points and Patrick Beverley made two free throws with 33.3 seconds left in overtime to lead the Los Angeles Clippers to a 123-119 victory over the Phoenix Suns on Monday night.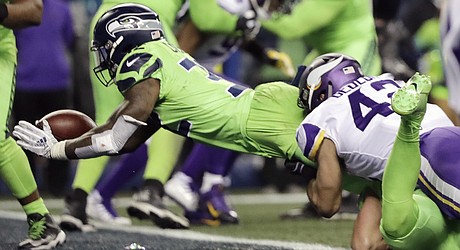 SEATTLE — Bobby Wagner blocked Dan Bailey's field goal attempt midway through the fourth quarter, sparking the Seahawks to two late touchdowns and a 21-7 win over the Minnesota Vikings on Monday night, Seattle's fourth straight victory.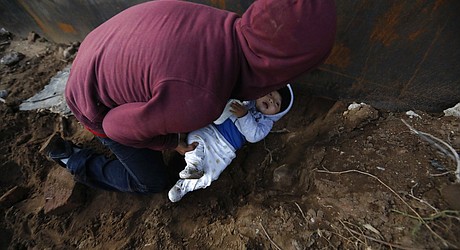 A steady trickle of Central American migrants have been finding ways to climb over, tunnel under or slip through the U.S. border wall to plant their feet on U.S. soil and ask for asylum.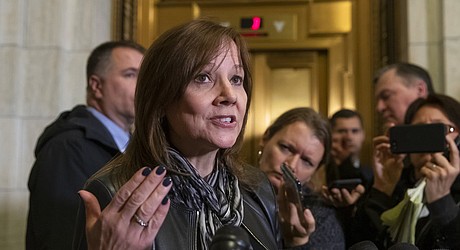 General Motors is fighting to retain a valuable tax credit for electric vehicles as the nation's largest automaker contends with the political fallout triggered by its plans to shutter several U.S. factories and shed thousands of workers.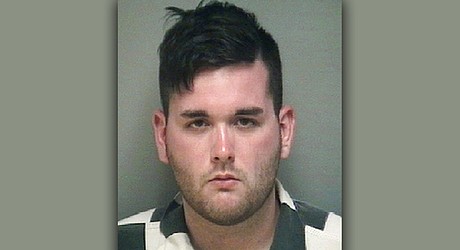 A man convicted of first-degree murder for driving his car into counterprotesters at a white nationalist rally in Virginia faces 20 years to life in prison as jurors reconvene to consider his punishment.
A moose used the doorbell to awaken a couple in Alaska. The couple thought maybe it was an aftershock or some kids playing a prank...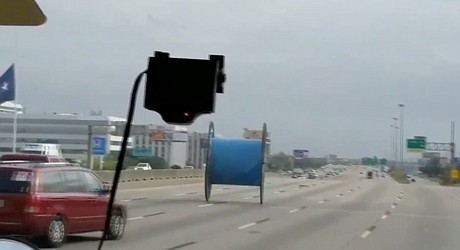 Students on a field trip in Texas captured video of a giant industrial spool that broke free from an 18-wheeler on a Houston highway Friday morning.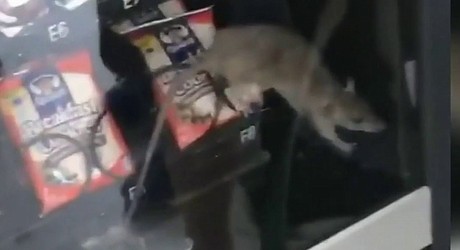 Students at a Florida high school found an unwelcome surprise in a vending machine: a rat climbing the rows of packaged snacks and drinks.
We as Arizona state legislators voluntarily seek public office. Yet once elected, we are instantly denied a true sphere of privacy.
Reader Poll:
Police in Arizona cannot pull over drivers for failing to wear a seat belt – they have to have stopped them for something else first. Should the state change this law?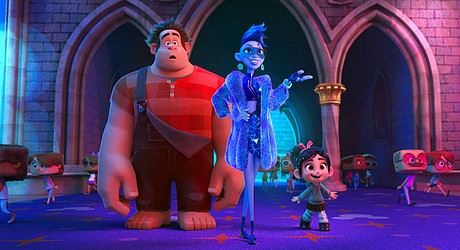 In the calm before the Christmas storm at the box office, "Ralph Breaks the Internet" remained No. 1 for the third straight week, while the upcoming DC Comics superhero film "Aquaman" arrived with a cannonball-sized splash in Chinese theaters.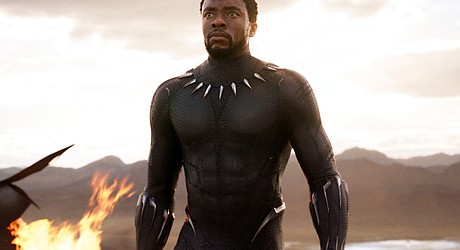 A list of nominees for the 76th annual Golden Globe Awards, announced Thursday in Beverly Hills, California, by the Hollywood Foreign Press Association: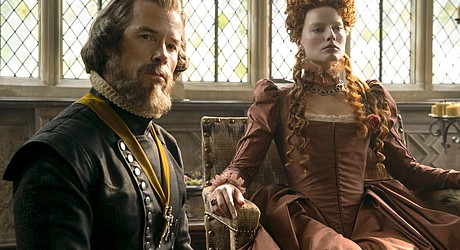 "Mary, Queen of Scots " is an ambitious re-imagining of the Mary Stuart and Elizabeth I saga with modern flourishes and bold performances from Saoirse Ronan and Margot Robbie.
The Canine Good Citizen training and testing program is a very basic program that tests dogs and handlers in very simple behaviors that all dogs should possess.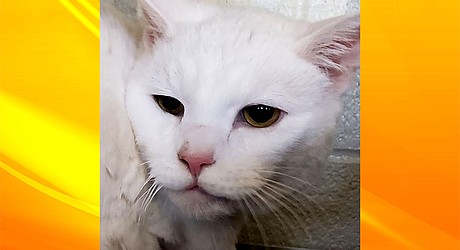 Legolas was named after the handsome elf in "The Lord of the Rings."
Meet Cyrus who is a very sweet boy. He is the brother of Candy and Claudia who were in the Courier recently.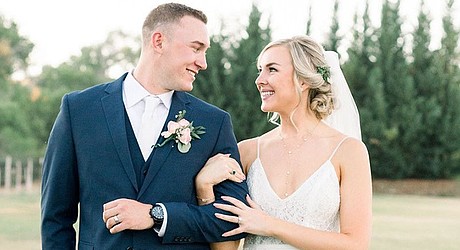 Kaileigh Danielle Koons of Prescott, daughter of Daniel and Krystal Koons of Prescott, married William Tate Nall of Chandler, son of Scott and Caryn Nall of Chandler, Saturday, Sept. 22.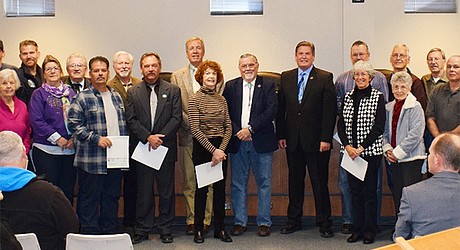 At the Dec. 5 Yavapai County Board of Supervisors meeting, 20 organizations were awarded funds from the 2018-19 Title III Forest Fee Program. They include: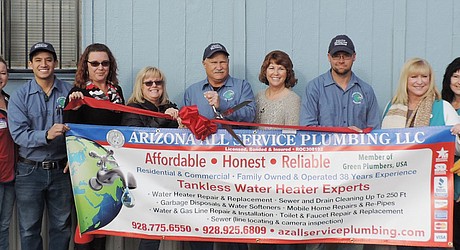 Arizona All Service Plumbing, LLC recently celebrated the opening of its new office with a Prescott Valley Chamber of Commerce ribbon cutting ceremony.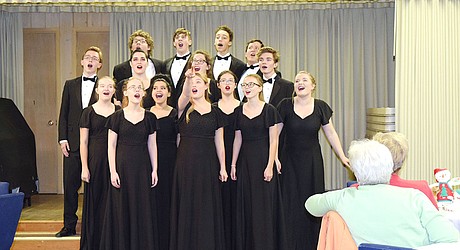 Again this year, the Prescott High School Madrigals were instrumental in opening the holiday season Dec. 3 for the Monday Club Inc. affiliate of the General Federation of Women's Clubs.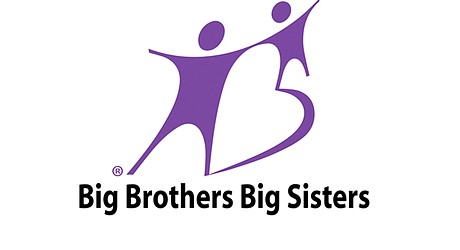 Yavapai Big Brothers Big Sisters received a $1,000 donation from the American Family Insurance Dreams Foundation in November.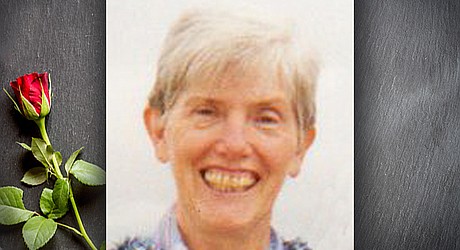 Dolores Ruth Best, August 8, 1936 -December 6, 2018. "Dee" was born in Zanesville, Ohio, to Harry and Ruth Dutro.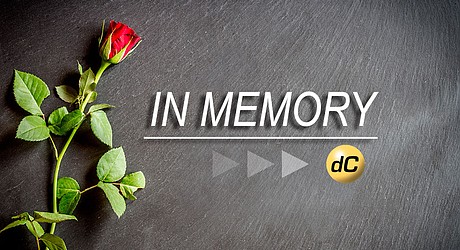 Doretha "Dot" J. Franklin, 85, of Chino Valley, Arizona, born May 18, 1933, in Wolfrun, Ohio, died on Dec. 5, 2018. A memorial service will be held at a later date.
Cynthia Kaye Clevenger, born May 7, 1951, passed away in San Diego, CA, on Dec. 3, 2018. Cindy is predeceased by her mother and stepfather, Treva and James Clevenger, and survived by her sisters, Cara Murphy, Crista Clevenger and Celene Vaughan, and eight nephews and nieces.